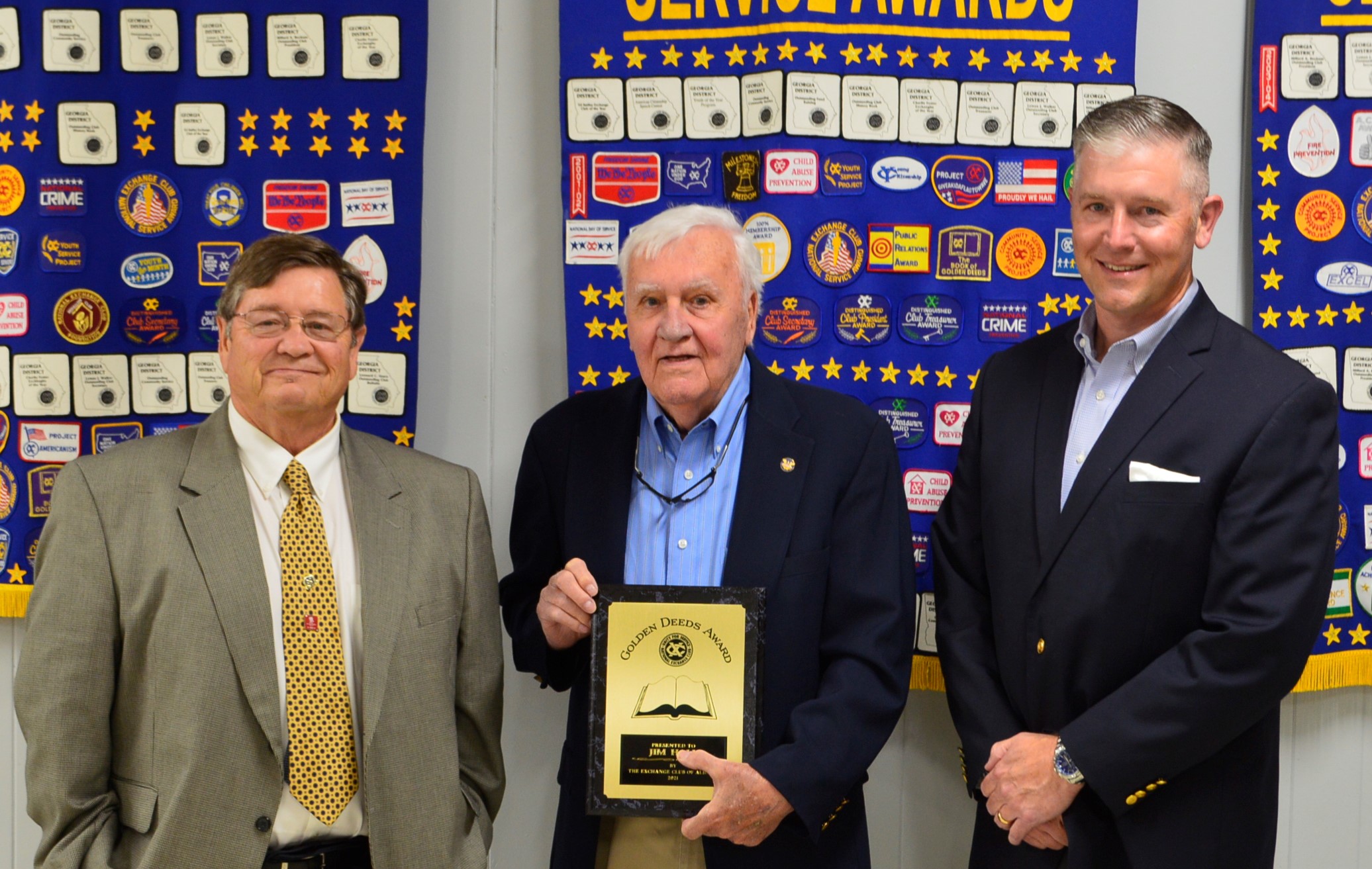 Book of Golden Deeds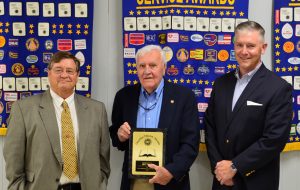 2021 BOOK OF GOLDEN DEEDS AWARD
The Book of Golden Deeds Award originated in 1919 as an Exchange Club Program to recognize men and women whose sacrifice for public good motivated by an innate desire to help others. The award is to honor those individuals who's good deeds might otherwise go unnoticed. Look at our friends and past recipients previously honored.
Our Recipient will be joining the elite group of our fellow citizens who have practiced kindness, helpfulness, and service to others in a quite way in order to make our Community and World a Better Place to Live.
                 OUR 2021 BOOK OF GOLDEN DEED'S RECIPIENT:
  The Exchange Club of Albany presented the 2021 Book of Golden Deeds Award to Jim Hill known well for his service to the Southwest Georgia community.
Jim Hill received the prestigious award from the Exchange Club for his volunteer efforts in our community. The National Exchange Club's longest running project, the Book of Golden Deeds Award, recognizes dedicated volunteers who give endless hours of their time and talents toward making their communities better places to live.
 .
  Barney Knighton Chairman of "Book of Golden Deeds Award", stated.  
  "Honoring a fellow citizen with the Book of Golden Deeds Award is a heartwarming and inspiring act not only for the honoree, but also for the Exchange Club. The Book of Golden Deeds Award exemplifies The National Exchange Club's beliefs."