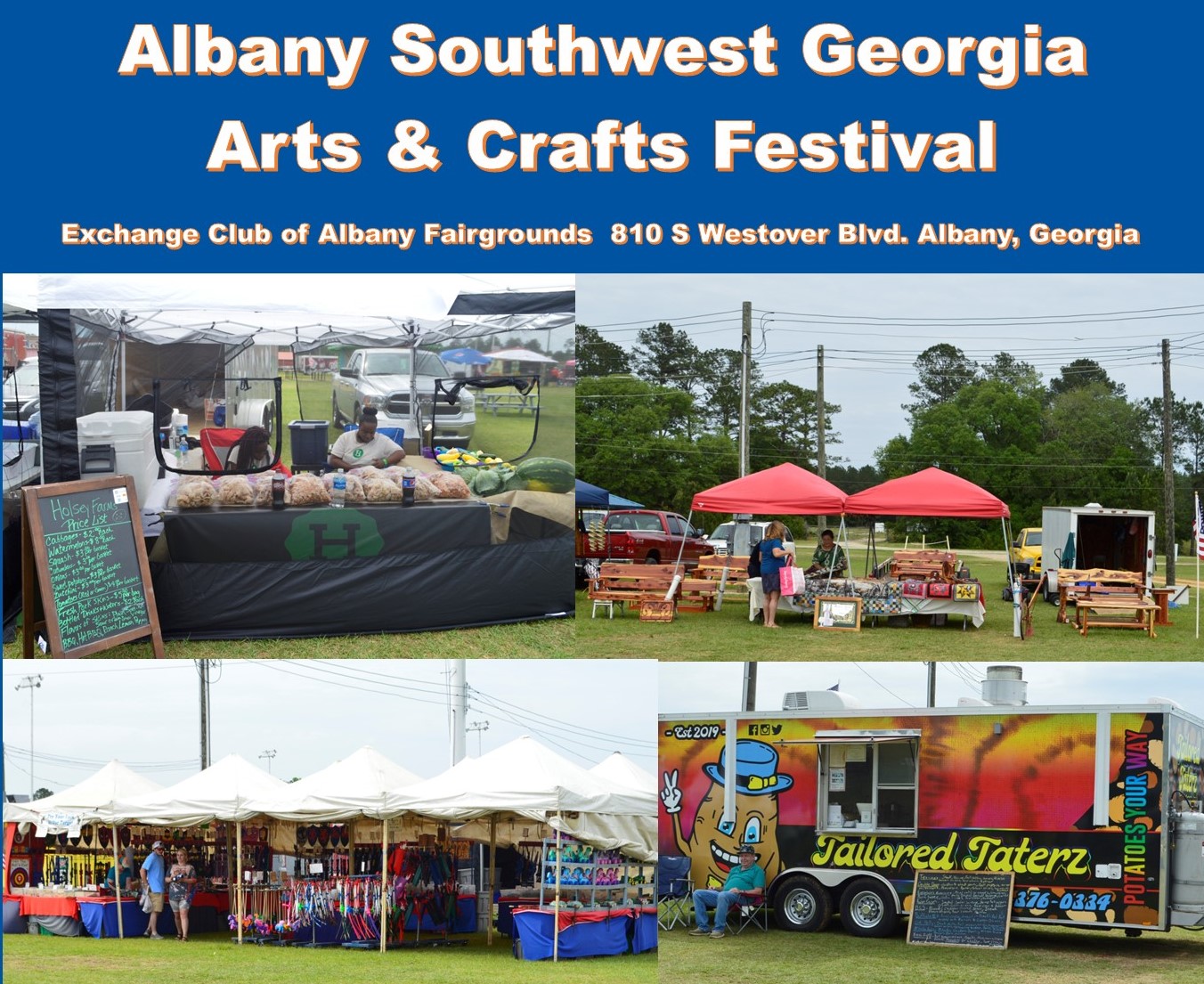 Arts and Crafts Booth Rental
Inside Spaces 12×12 without electricity $45.00 or $65.00 with 110v electricity (inside spaces limited so order early)
Outside Spaces 12×12 without electricity $25.00 or $45.00 with 110v
Arts and Crafts Setup Dates:
 April 28th  8:00 AM to 6 PM
 April 29th  6 AM to 11:30 AM
 April 30th   6 AM to 7:30 AM
All Inside booths will be moved outside if COVID prevents us from using the inside spaces.  (all inside spaces will be refunded $20.00)
Food Booth Rentals
12×16 Space without electricity $50.00 rental fee
12×16 Space with electricity for 120 or 240v $100.00 rental fee
Set up times for Food Vendors:
 April 28, 2022  8:00 AM till 6:00 PM
 April 29, 2022 6:00 AM till 11:30 AM
 April 30,2022 6:00 AM till  7:30 AM
All Food Vendors will be inspected by Dougherty County Health Dept. 
Please Support Our Sponsors
Power Sports Plus
RHC Construction
Sunbelt Ford
Modern Gas
Haynes Properties
Mathews Funeral Home
South Georgia Turf Care
Ivey Tree Service
Express Disposal & Recycling
A West Construction
Prince Chevrolet
Ren's tree Service
Smith & Flowers Law
McDonalds
Fleming Riles
Flint Community Bank
Albany Convention & Bureau
Southern Pines Realty
The Door & Window Co.
WSWG
Bernie Tires
Colony Bank