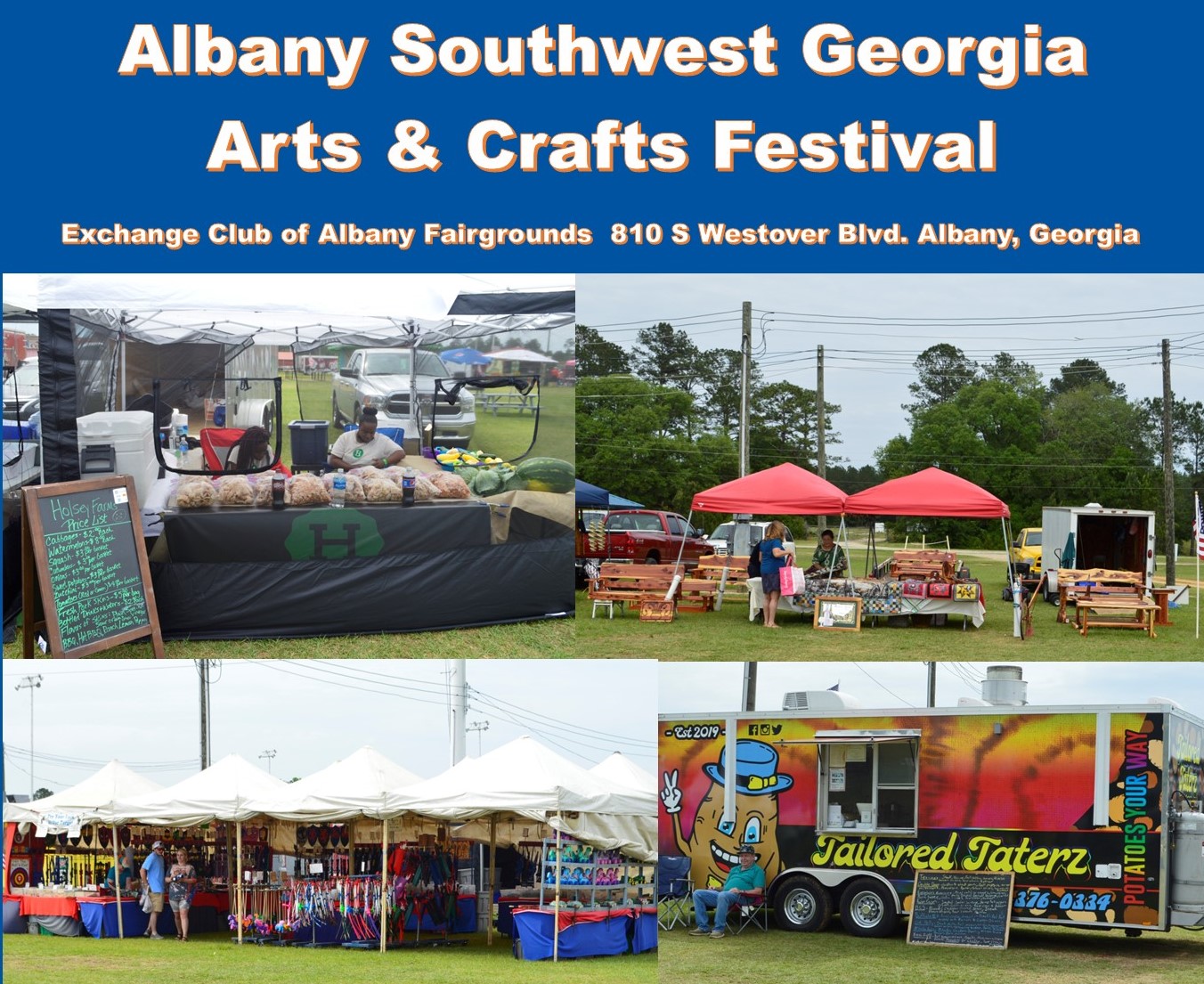 Please Bring One Unwrapped Present for a Child
Arts and Crafts Booth Rental
Inside Spaces 12×12 without electricity $45.00 or $65.00 with 110v electricity (inside spaces limited so order early)
Outside Spaces 12×12 without electricity $25.00 or $45.00 with 110v
Arts and Crafts Setup Dates:
December 2nd 8:00 AM to 6 PM
December 3rd 6 AM to 11:30 AM
December 4th 6 AM to 8 AM
All Inside booths will be moved outside if COVID prevents us from using the inside spaces.  (all inside spaces will be refunded $20.00)
Food Booth Rentals
12×16 Space without electricity $50.00 rental fee
12×16 Space with electricity for 120 or 240v $100.00 rental fee
Set up times for Food Vendors:
December 2nd  8:00 AM till 6:00 PM
December 3rd  6:00 AM till 11:30 AM
December 4th  6:00 AM till 8:00 AM
All Food Vendors will be inspected between 9:00 AM to 10:30 AM on December 3rd.
Please Support Our Sponsors
Power Sports Plus
RHC Construction
Sunbelt Ford
Modern Gas
Haynes Properties
Mathews Funeral Home
South Georgia Turf Care
Ivey Tree Service
Express Disposal & Recycling
A West Construction
Prince Chevrolet
Ren's tree Service
Smith & Flowers Law
McDonalds
Fleming Riles
Flint Community Bank
Albany Convention & Bureau
Southern Pines Realty
The Door & Window Co.
WSWG
Bernie Tires
Colony Bank