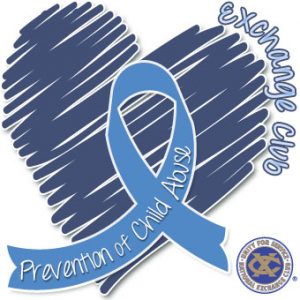 What is child abuse?
Child abuse can include any behavior, action, or omission by an adult that causes or allows harm to come to a child. Abuse can include physical abuse, emotional abuse, sexual abuse, and/or neglect.  The Prevention of Child Abuse , is in the HEART of every member of the Exchange. We work diligently to raise funds, donate our time and service to the following local organisations  with child abuse programs. 
 Graceway Center
 Liberty House
Lily Pad                                                                                   
Open Arms
Vashti Center for Children &  Families
Georgia District Exchange Club Abuse Prevention Foundation
National Exchange Child Abuse  Prevention Foundation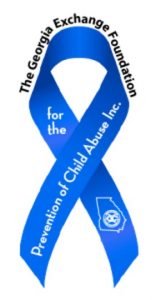 Georgia District Exchange Club has their own Child Abuse Prevention (CAP) Foundation. Money raised from various fundraisers for this foundation go to support Georgia's only fully accredited Exchange Club Child Abuse Prevention (CAP) Center, as well as several other affiliate CAP centers.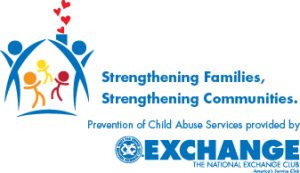 Prevention of Child Abuse
The National Exchange Club officially adopted the prevention of child abuse as its National Project in 1979 at the 61st National Convention.
Exchange provides a variety of public awareness materials, designed to help inform and increase awareness of child abuse and how it can be prevented. These are used in conjunction with Exchange Clubs and Exchange Club Child Abuse Prevention Centers.
Exchange was the winner of a Presidential Award from the White House Office of Private Sector Initiatives, is a charter member of The National Child Abuse Coalition, and is a Partner in Prevention with the Children's Bureau, Administration for Children and Families, U.S. Department of Health and Human Services.